Wiggle's foster mum is running a mini-auction on the Refuge, a great forum that my mum is on which she says helps lots of animals in rescue.
To see the auction,
click here
. Mum said there are lots of great things to bid on, including Labrador things, dog toys, books, DVDs, greeting cards, dog prints and Wiggle's balls! Poor Wiggle!
The auction is running until bank holiday Monday 25 August - you have to join the Refuge to bid, but that's really quick to do (well it is if you have hands rather than paws, so if you are a dog too, ask your mum or dad to help you join!).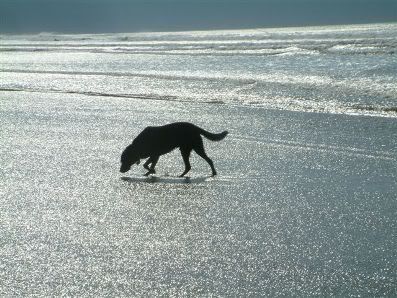 Mum has donated some photo cards, including this one, which is one of her favourite photos ...