Today Muzzle and Dad took me to the LRSEC annual party which was great fun. I saw my Auntie Mindy, Auntie Helen and Auntie Wendy and watched my friend Wiggle receive his award for Dog of the Year (Muzzle cried!).
Muzzle entered me in two classes, including the Bonio one, where the dogs had to try to catch Bonio biscuits. I am used to catching bits of tuna cake but not big biscuits so didn't do too well at catching but I did enjoy the eating bit :)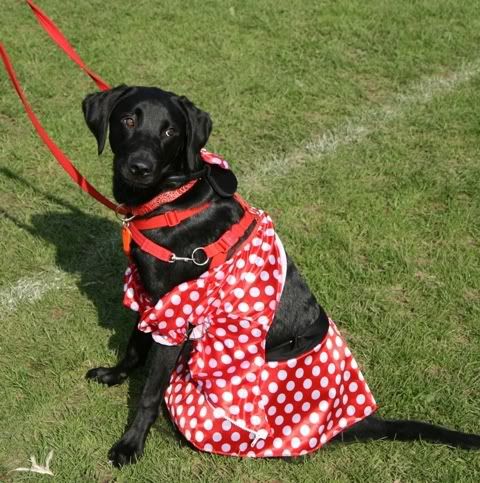 Muzzle dressed me as Minnie Mouse for the fancy dress class - and was really pleased when I came third :-)))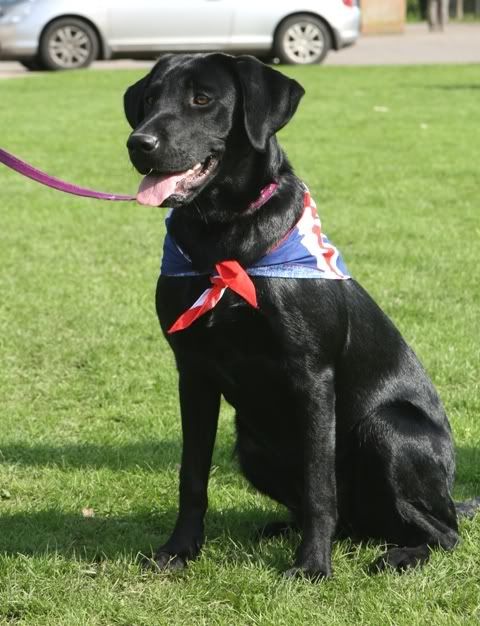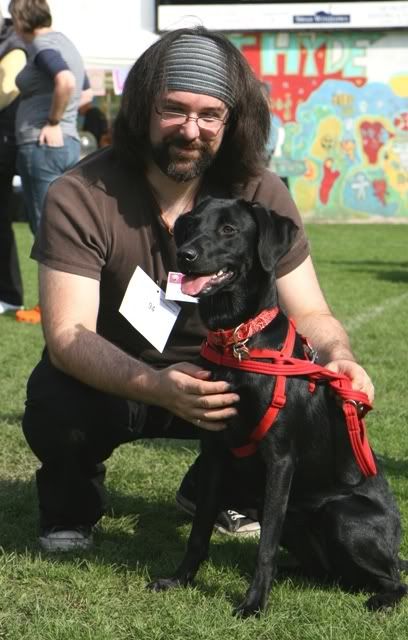 Muzzle was also hoping we would meet a very special someone at the party - and we did - my sister! We've not met since we were both adopted and she's a bit bigger than me, but everyone said how similar we look.
Here we are ... spot the difference?! (apart from her not having to wear a silly outfit today!).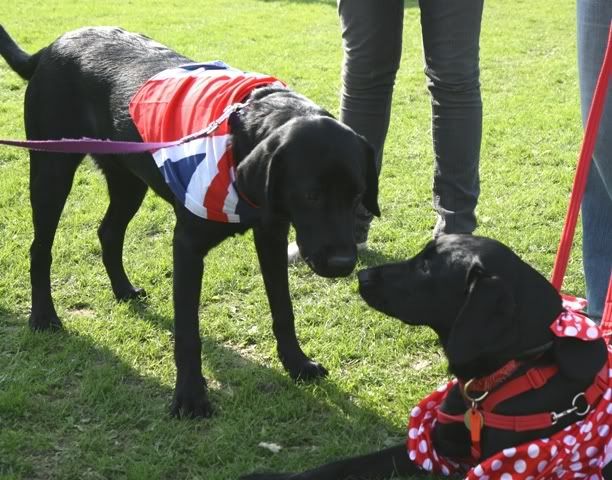 I liked her :)
I hope we get to see her again.